Facebook Twitter Instagram Pinterest Flickr YouTube
Archived Posts From: 2010
Written on: August 18th, 2010 in Delaware History, Photographs, Research Room
This weekend Delawareans were saddened with the news of the passing of former governor Sherman W. Tribbitt. Governor Tribbitt served from 1973-1977.  Most people say he is best known for saving the State of Delaware from bankruptcy during the Farmer's Bank crisis.   He also had many other accomplishments.  If you would like to learn first hand about his term as governor, you can come go through his papers.  There are 731 folders dealing with correspondence from constituents, education, environmental issues, social services, and even a folder on the rumor control center.  We have lots of photographs of Governor Tribbitt and audio tapes from an oral history series of the governor himself as well as some of his staff and friends. We have video from the "Hats in the Ring Symposium" where former Delaware governors are discussing Delaware politics.  The Delaware Heritage Commission has a book for sale written by Roger Martin documenting his life and term. The Governor's political legacy will have a lasting effect on the state and it is fitting that the state flag is at half-staff today to honor his memory.
Tags:
Archives
,
Delaware Heritage Commission
,
Governor Papers
,
Governor Sherman Tribbitt
,
Hats in the Ring Symposium
,
Oral History Series
,
Photographs of Sherman Tribbitt
,
Roger Martin
Written on: August 11th, 2010 in Delaware History, Photographs, Research Room
I was on my way to work this morning and thought "Man what a great day to go to the beach."  Ironically enough,  this afternoon a couple from Idaho came in who had been to Rehoboth. They wondered if the boardwalk always looked the way it does now.  They had popped into the Rehoboth Public Library and it was suggested by one of the staff to visit the archives.
 We have tons of information on Delaware beaches.  We have over 2000 photographs.  We have state reports, pamphlets, newspaper clippings, maps, and town minutes to name a few of the records we have.
 The couple got a kick out of looking at the old photographs of the old bathing suits and the original layout of the town of Rehoboth.
 To learn more about what is happening at the beaches, visit DELDOT's beach information page 
or DNREC's park page
To see more pictures of the beach, view the beach album on our Facebook page.
Tags:
Archives
,
Beach Photographs
,
Delaware Beaches
,
Maps
,
Newspapers
,
Rehoboth Beach
,
State Reports
,
Town Minutes
Written on: August 4th, 2010 in Research Room
Have you ever been walking around an old barn or farm area and found something really cool?  That's what happened the other day when a patron was walking around a barn on Miller Road off of Route 202.  She came across an old book entitled "Lessons from the Book of Common Prayer", published in 1855.  There was an inscription in it. She came in to see if she could learn more about the person who owned the book.
 She used our birth, marriage, and death records. She also found some good information in our probate records and orphans' court records.
 She was not only able to identify the woman that wrote the inscription, but found out lots of information on the family.  She was even able to determine the book was given as a wedding gift to the woman's new daughter-in-law.
  For more information on the types of records we have, view our FAQ page.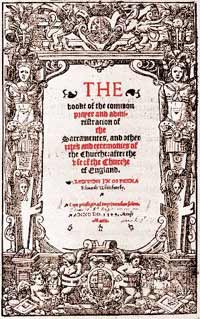 Tags:
Archives
,
Birth Records
,
Death Records
,
Genealogy
,
Lessons From The Book Of Common Prayer
,
Marriage Records
,
Orphan's Court Records
,
Probate Records